Modern Muse 61
words | Melinda Hoffman
After studying Fashion Design at The Art Institute of Chicago, I was hired as a children's wear designer in the 80's. The best part of my job was traveling throughout Europe several times a year to attend fashion shows and to research fashion trends.
On these trips, I was mentored by my boss to travel efficiently with only a small carry-on for the two-week stints. Hopping from Italy to France to Germany to Denmark, we easily navigated planes, trains, and buses. Sometimes even forgoing hotels for sleeper cars on trains as we went from city to city. That was where my passion for travel and adventure started, as well as the idea of traveling with very little to give you the most freedom abroad.
In the 1990's to supplement my income, I began designing and making jewelry out of found objects. I see beauty in the most humble of things. In my travels, I would be scouring flea markets, digging through obscure hardware stores, and even hunting in back alleys and vacant lots to find hidden treasures.
Using old fishing lures, antique keys, vintage bottle caps, padlocks, clock parts, gadgets and other unusual objects, I would create pieces with a unique story. I called it my Found Object series. Back then, it wasn't called Recycling or Upcycling.
In 2001, I relocated from Chicago to Scottsdale, Arizona, then 9/11 happened. The years following that, everything changed. Employers filed for bankruptcy or went out of business. I was laid off three times. Twenty-four years of marriage ended in divorce. I started thinking about how my old ideas of job security, stability, and lifestyle had changed. At my lowest point, I found strength to come back even stronger, as I embraced my true self.
While working for a leather company, I taught myself how to make leather accessories to meet the needs of my new life, when I couldn't find what I wanted in the marketplace. On the weekends, I started doing art markets and selling my designs and accessories. In 2010 modernmuse61 was born.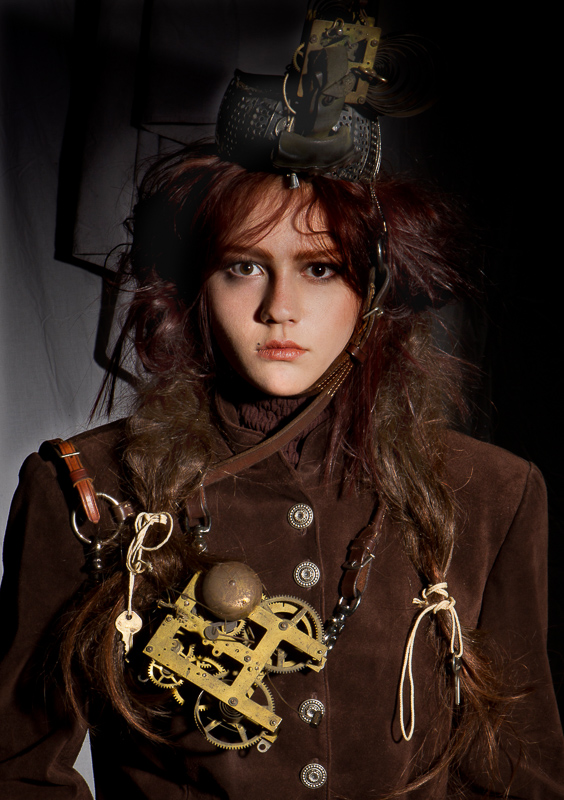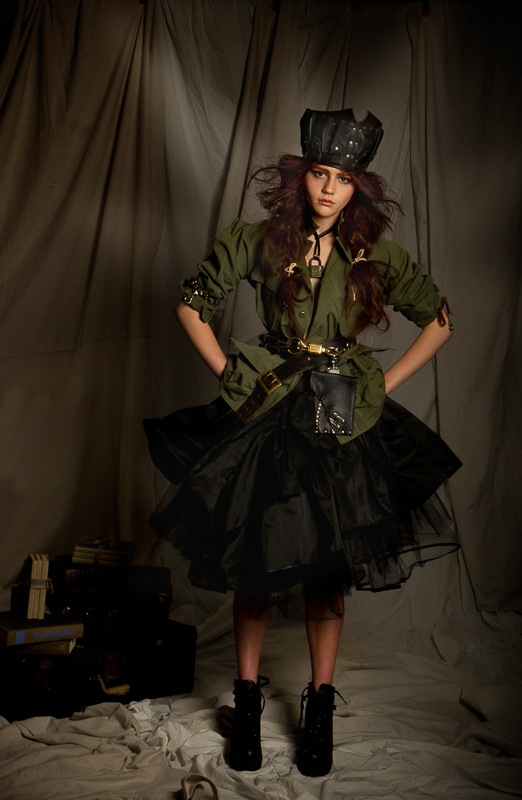 In 2013, I quit my job and sold my possessions. I took a risk on myself to follow my passion for traveling on the open road. I'm now enjoying my lifestyle as an artisan doing various art shows throughout Arizona and California. Some say I'm a wandering hippie gypsy, but I prefer to see myself as a hard working road warrior entrepreneur.
Form must always follow function. Everything I design is multifunctional to suit every need. My International Case not only holds a phone, but also a passport, notebook, credit cards, cash, business cards, lipstick, and even a pen! My Equestrian Belt can be worn alone, together with the Cell Phone Case, as a crossbody style, or hidden shoulder holster. Perfect for the modern bohemian nomad.
Now with relatively few possessions, I am living a life richly blessed with freedom, travel, and adventure. My next challenge is to travel to Cuba with no luggage, except for my International Case, Equestrian Belt, and convertible knapsack.
To me, success is not accumulating wealth, status, or power—but being happy and content with what you have.
I'm forever learning, constantly evolving, and with this life thing—I'm just getting started.